Promotions
Free Teeth Whitening for Life Program!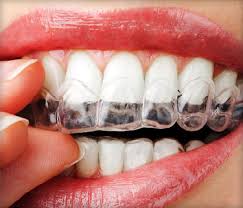 As your dentist, Dr. Nguyen wants you to have optimal oral health for your entire life. As a reward for keeping up to date on your recommended dental hygiene program, we want to offer you free teeth whitening for life. All you have to do is come in every 6 (or 3) months for your checkup and cleaning! You do, of course, have to meet certain criteria in order to be eligible to participate in this program. Check out the contract below and ask a member of our team at Carmel Mountain Dental for details on this promotion.
You can print out our Whitening for Life Contract and Whitening Care and Instructions below!
Free Teeth Whitening for Life Promotion Contract
Whitening Care and Instructions